Glamping Travel Trends: The Future of Staycations 2023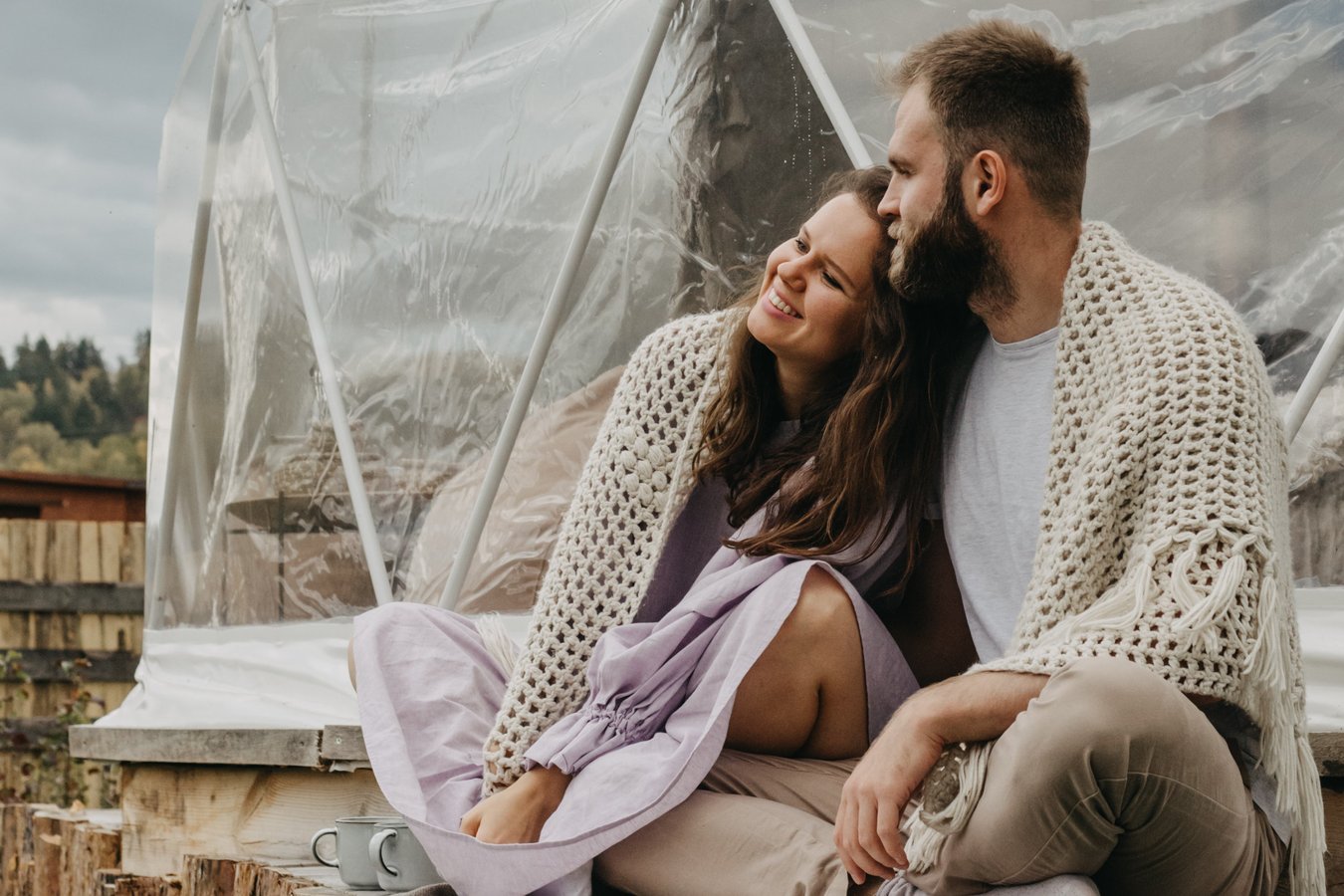 Glamping, or glamorous camping, vacations are becoming more and more popular among travelers who want to experience the great outdoors while also enjoying some creature comforts. Glamping celebrates the beautiful outdoors while offering a plush bed, heating, and en-suite facilities as well.
Staycations are vacations that take place close to home, and they became very popular during the pandemic due to the restrictions imposed by Covid-19. Staycations are becoming increasingly popular for a variety of reasons. As previously stated, the pandemic — when travelers faced numerous local and international restrictions during the height of the pandemic, some took to the roads and explored their own states.
The second reason is the recent rising cost of living. Some people simply do not want to spend the money required to drive or fly as far as they used to. Taking a staycation at a glamping site can help save money while also allowing travelers to enjoy some time away from work in a more cost-effective manner.
So, if you're reading this, you're probably aware that glamping and staycations are growing in popularity, and you're probably wondering whether it's worthwhile to invest in these trends, what the market size is, or even who your customers might be. We've compiled the most recent industry insights to provide you with an enlightening look at the glamping market and the future of staycations.
Glamping market report
According to a Grand View Research report, the global glamping market is expected to grow at a compound annual growth rate (CAGR) of 10.9% from 2022 to 2030, after being valued at USD$2.35 billion in 2021. It is expected to reach USD$2.74 billion this year. So, if you're wondering whether now is a good time to branch out into glamping, the answer is an unequivocal "yes."
A growing staycation trend worldwide
Glamping is growing globally, but Europe remains the leading continent in the market, with 35.11% of the market share in 2021. European operators are diversifying their accommodation options and capitalizing on the trend for unusual guest experiences. Glamping accommodations that provide easy access to the great outdoors while also providing high-quality amenities and services are most popular in Europe and in the United States.
A survey by The Vacationer shows an increase in the desire for closer-to-home travels and staycations. In 2022, over 1,000 Americans over the age of 18 were surveyed about their thoughts on staycations and whether they'd consider taking one this year. Over 67 percent of those polled said they have already taken or are planning a staycation. If that whopping percentage is applied to the entire population of the United States, approximately 173 million people have either already taken a staycation or still intend to take a staycation this year.
A profitable trend for domestic travel
As demand from guests has grown, vacation sites have embraced the glamping trend, and pods, yurts, and tipis have emerged across the market. According to Mintel, a UK market researcher, the pandemic's lockdowns and continued restrictions increased interest in family vacations. However, amid ongoing uncertainty and ever-changing rules regarding international travel, there was a surge in demand for staycations with an outdoor focus — following the easing of restrictions.
So, with UK staycations on the rise, it's not just customer satisfaction that's pushing campsites to branch out into glamping — it's also proving to be a profitable sector for site owners. For many, the ability to charge higher per-night rates allows them to keep their site open all year and retain their staff, which helps save time and resources every season.
So why is glamping the future of staycations?
The growing popularity of wellness tourism, the need to get back in touch with nature and de-stress, as well as an increase in eco-tourism and consumer motivation toward outdoor adventure, are all key factors driving the glamping market growth and making it a popular staycation option. But wait, there's more.
The age of social media
Glamping is popular among those between the ages of 18 to 32 and 25 to 45. The travel trend's luxury comfort appeal and sense of adventure are increasingly popular on social media, spreading awareness of glamping among this age group. Furthermore, a growing number of couples are choosing to book outdoor glamping venues close to home to host their special day, which is also fueling the trend and making glamping the future of staycations.
The rise of wellness staycations
The recent surge in interest in wellness is also driving the glamping and staycation trends, with more travelers looking for unique experiences in nature without having to travel long distances or disconnect completely from the digital world. According to the Global Wellness Institute, wellness tourism reached $817 billion in 2020 and is expected to reach $1.3 trillion by 2025.
According to the GWI, 89% of worldwide wellness trips in 2020 were domestic (rising to 95% among US travelers), and the US was the most popular country all in all for wellness travel in 2020, accounting for 19% of the global market.
As Grand View Research states in their report that travelers are looking for rejuvenating vacations to help them feel better. There has been a rise in disposable income among consumers, particularly in developed regions such as North America and Europe, and this has resulted in the need for getaways due to hectic lifestyles. "This is expected to have a favorable impact on the [glamping] market," says Grand View Research.
Secluded vacations close to home
Even after the pandemic, it seems that tourists are still looking forward to socially isolated getaways from the hustle and bustle of the city, even for a short while. Due to the effects of COVID-19, there has been a trend towards outdoor accommodations and an increase in tourists looking to get away from their regular lifestyles without traveling too far or for too long. In fact, according to internal data from Airbnb, bookings for glamping accommodations increased tremendously in the first quarter of 2022. With this increase in bookings comes the potential for current or prospective glamping hosts with properties in the outdoor categories to earn. New listings activated and booked at the beginning of 2022 are being booked faster than a year ago.
In the age of digital nomads, young professionals are looking for places where they can get closer to nature without committing to a long-distance journey. This is where glamping and staycations provide an excellent development opportunity for business owners. Travelers can escape to nature without completely abandoning their hyper-connected lives, thanks to the increasing portability and power of smaller digital devices and glamping accommodations that offer Wi-Fi and other modern facilities. Some, on the other hand, choose to intentionally go off-grid and use the outdoors and remote locations to digitally detox.
The rise of eco-tourism
Similarly, rising awareness of the value of sustainability, environmental causes, and eco-friendliness is fueling current glamping and staycation trends. Because of their outdoor locations and proximity to home, many glamping sites provide the eco-friendly experience that many conscious travelers seek.
Travelers are opting for eco-friendly vacations and eco-retreats, and they are even more likely to book accommodations that can demonstrate green practices. According to the Vacationer Sustainable Travel Survey 2022, more than 87% of American adults consider sustainable travel to be "somewhat important" or "very important," with 92% of US adults aged 18 to 29 saying they are likely to base their travel decisions on eco-friendly factors.
The music festival trend
Glamping has risen in popularity as a result of the increased popularity of music festivals and multi-day events in recent years. Glamping has become the norm at festivals, providing a compelling upsell to traditional camping and positioning glamping in the public consciousness as the more luxurious version of the average basic camping experience.
Glamping staycations are here to stay
To summarize, the glamping industry is booming. Over the forecast period, the market is expected to benefit from an increase in the number of consumers seeking outdoor activities and close-to-nature experiences. Furthermore, Grand View Research states that a survey conducted by Familybreakfinder, a U.K.-based travel site, revealed that nearly one-third of daily campers would like to enjoy a glamping experience at a site near them. These factors have elevated glamping from a niche travel experience to a mainstream one in the last decade.
Branch Out Ventures
With these trends in mind, starting a glamping business as an alternative to traditional vacation rentals can be a great business opportunity to explore or expand on. You may not get everything right the first time as a glamping host or entrepreneur interested in glamping, but you can continue to refine and improve your business and guest experience. We can help you find your rhythm. Get started with us today.