What is a Property Mangement System (PMS)?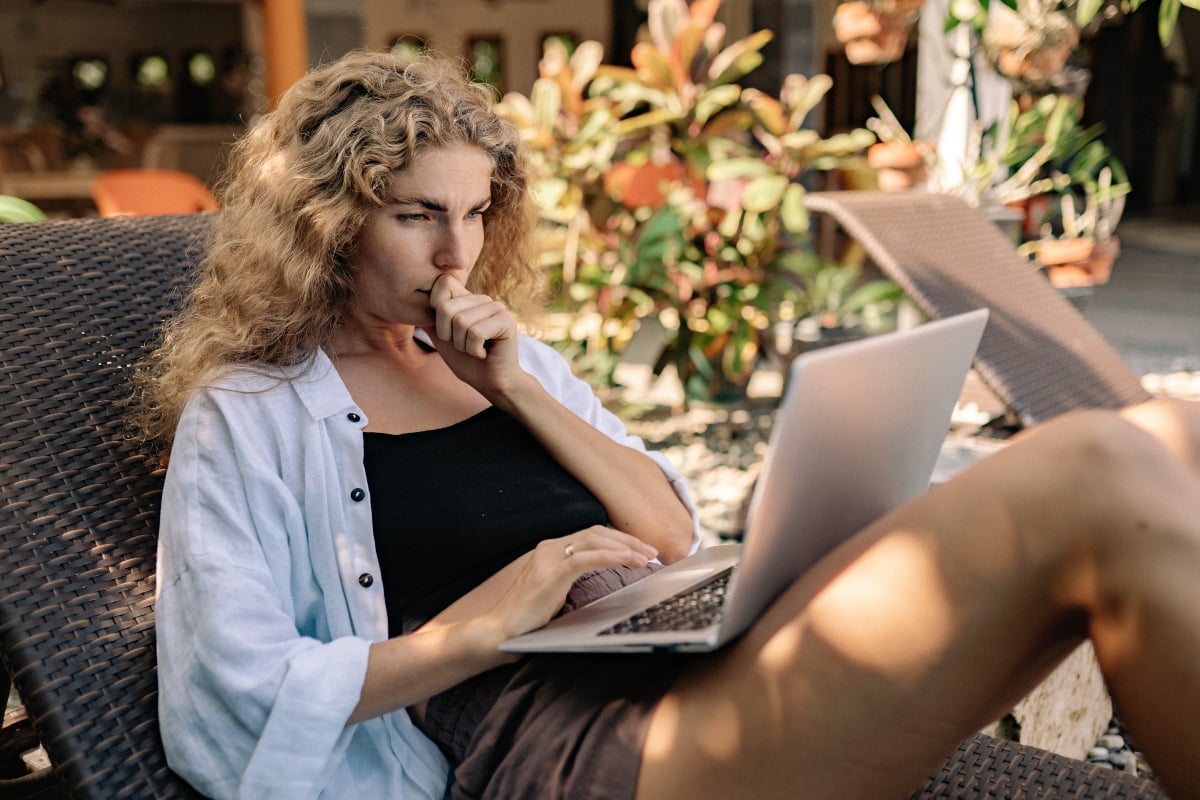 Over the last few decades, the online travel industry has more than doubled and is expected to surpass 521 billion U.S. dollars in 2023 and rise to over one trillion U.S. dollars by 2030. (Statistica). Travelers now confidently browse multiple websites, including social media to compare destinations, accommodations, and transport and rely less on traditional travel agencies. So what does this mean for vacation rental and glamping business owners looking to grow their business? Your glamping site needs to be visible online, competitive, and as efficient as possible.
In the world of modern hospitality, delivering exceptional guest experiences while efficiently managing operations is crucial for success. For glamping businesses and hospitality owners, a Property Management System (PMS) is a pivotal tool.
There are numerous types of property management software and solutions on the market. Each one has distinctive features. However, when combined, they assist a hospitality and glamping business in lowering costs, increasing efficiency and productivity, improving staff competence, and providing better service to guests.
What is a Property Management System (PMS)?
A (PMS) Property Management System is a comprehensive software solution designed to streamline and automate various aspects of managing a hospitality business. Imagine a digital nerve center that orchestrates various aspects of your online operations with finesse, so that your on-site operations run smoothly. It serves as the central hub where all processes and information related to guest reservations, check-ins, check-outs, room assignments, billing, and more are managed. Basically, a PMS serves as an online property manager or digital assistant for owners of hospitality businesses. It helps them effectively manage the day-to-day operations of their properties.
How does a property management system work?
Reservation and Booking Management
A PMS allows guests to make reservations online through the property's website or other online booking platforms, such as Airbnb, booking.com. The system maintains a real-time inventory of available rooms, accommodations, or spaces. When a guest makes a booking, the PMS updates the availability status across all distribution channels to avoid overbooking.
PMS systems often include secure payment gateways, allowing guests to make payments online. This feature not only enhances the convenience for guests but also ensures the security of sensitive financial information.
Guest Information and Profiles
The Property management system creates and maintains individual guest profiles that include contact information, preferences, special requests, and historical data. This information helps to provide personalized services and streamline check-in processes, check-out processes, and post-stay communications often through automated communications via email or SMS, saving glamping business owners time in sharing important information, such as keycodes, property rules, and directions to the guests' allocated glamping unit.
Storing and sharing data empowers glamping businesses to provide tailored experiences, anticipate guest needs, and create a lasting impression that encourages repeat visits and positive reviews. However, be aware that the majority of OTAs will not share all the guests' information, most commonly their email addresses, to protect their privacy.
Accurate Reporting and Insights
Data-driven decision-making is key to success. A PMS can generate detailed reports on occupancy rates, revenue, guest preferences, and more. Glamping businesses can use these insights to identify peak seasons, analyze trends, and make informed decisions on pricing, marketing, and operational improvements.
Integration with other online systems
PMS systems often integrate with other technologies used in the hospitality and travel industry, such as channel managers (for distribution to online booking platforms), revenue management systems, customer relationship management (CRM) tools, and more. These integrations streamline operations and ensure consistent data, guest experience, and communications. As we know, guests spend time online looking for their perfect destination, so it's important to ensure that whichever PMS you use can integrate with the channels you need.
How can a PMS help scale a hospitality business?
As a hospitality or glamping business expands, managing operations manually becomes complex and error-prone. A good property management system centralizes operations, allowing you to manage multiple properties from a single platform. This is especially valuable when you're expanding to new locations or adding more accommodations. For businesses with multiple properties, a PMS offers a consolidated view of all operations, allowing you to manage each property's performance individually and as a whole. This insight aids in identifying which properties are performing well and where adjustments might be needed.
Property management software (PMS) can include guest engagement features such as pre-arrival communication, post-stay feedback collection, and personalized offers. These features contribute to guest loyalty and encourage repeat bookings, which are essential for scaling sustainably and ensuring a positive guest experience from start to finish.
By automating processes, maintaining consistency, providing data-driven insights, and offering tools for effective communication, a PMS empowers businesses to expand without compromising on guest experiences or operational efficiency. As your business grows, a robust PMS becomes an indispensable asset for managing complexity and ensuring success in the competitive travel industry.
In the exciting journey of growing and scaling your glamping business, seizing the opportunities presented to you is paramount. At Branch Out Ventures, we understand the unique challenges and potential that come with expansion, specifically in the glamping industry.
Our comprehensive suite of marketing and reservation management solutions, including dynamic pricing strategies, seamless guest communication, and efficient distribution to online travel agencies (OTAs), is designed to help outdoor hospitality businesses thrive in the competitive landscape. If you're ready to take your glamping business to new heights, learn more about our services and how we can be your partner to long-term, sustainable success.